Partners
---
Carlos Hix
Carlos Hix is an executive with 30 years of experience in the technology market, acting in the areas of business development, planning, consulting and creation of innovative MES (Manufacturing Execution System) solutions.
Moreover, he worked in this segment developing solutions for productive processes in design, development, deployment and sales of productivity and controllability – holding management positions for 12 years.
He has international experience with European companies, having worked and lived abroad for several years. His career also includes passages through multinational companies, such as Volkswagen do Brasil and Siemens.
In the last years he has been dedicated to the development of activities in the area of e-commerce, both in the technical and commercial representation of European companies, and in the organization of congresses and events.
He holds a degree in Electrical Engineering from the Escola Politecnica of the Sao Paulo University and a degree in Business Administration from the Getulio Vargas Foundation. He is fluent in Portuguese, English and German.
His focus lies on the support to foreign companies in the implementation of new technologies and solutions in the Brazilian market.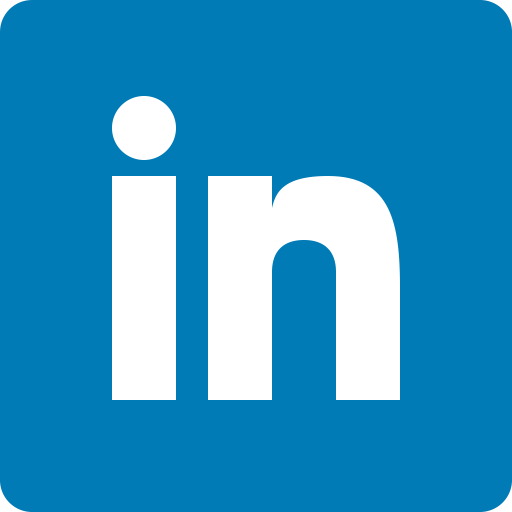 ---
Carlos Santos
Carlos Santos is a Senior Executive and has been working with best of breed technology in Telecom and IT for more than 30 years. Focusing on planning and business development he has worked in software and solutions sales, by channels and direct sales. Led successful teams in companies such as Oracle, Emerson Network Power, IBM, HP, Vivo, Alcatel and others.
He has solid experience in multinational startups where he has actively participated as a senior executive in companies such as Outsystems and Four Js as well as having participated in the same way of BUs startups in Oracle and Emerson Network Power.
He has working in Brazilian and LATAM market.
He holds BS degree in Electrical Engineering (FEI) and Physics (USP) and MBA (BSP /U of T).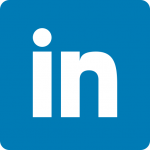 ---
Tarcísio Anitelle
Tarcisio Anitelle is an executive with 30 years of experience in Information Technology having worked in multinational companies such as T-Systems (Deutsche Telekom Group), debis (Daimler Group) and Mercedes-Benz, supporting and developing business through consultative sales, service management and complex projects involving HW, SW and Services.
For the past 10 years he has been acting as Head of Sales and  Service Mangement, Service Delivery Manager and Systems Integration Manager of Logistics and Production within the Automotive Industry.
Experience in solutions for Industry 4.0, PLM, Manufacturing, IoT, Supply Chain, Robot Process Automation, Virtual Reality, Artificial Intelligence, Cloud Computing and Data Security. Mastery of ITIL and CMMi processes.
Bachelor of Mathematics with MBA in Business Management, having taken leadership courses, people management and sales training in Germany, as well as other technical events and congresses abroad. Certified in COBIT Foundation, ITIL Foundation V3-2011, CMMi and Certified Document Imaging Architect (CDIA).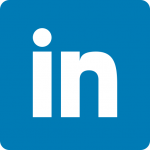 ---
Washington Werner
Washington Werner is an executive with 30+ years of experience in Information Technology and Telecommunications. He has worked in multinational companies such as: HP, Tata, Hughes,  LHS / Ericsson, Comptel, etc … developing business in Brazil and Latin America focused on consultative sales, complex projects involving HW, SW and Services.
During the last 10 years, Mr. Werner has been working in the entrepreneurial ecosystems as mentor and angel investor dealing with startups in different industries. In 2016, he made a significant equity investment in DSG Holding, a software group company with solutions in areas such as: ECM, BPM and tax, providing SaaS for important clients such as Deloitte, Prosegur and others. Currently, he sits on the board.
For the past several years he actively supports cutting-edge technology foreign companies to develop new markets acquiring important customers in Brazil and Latin America.
For many years, he had taught Administration and Information Technology Management for Business Administration students of Universidade Paulista (UNIP), Pinheiro's campus, São Paulo.
Electronic Engineer (FAAP), postgraduate in Telecommunications (FAAP) and MBA with major in Business Strategy, Finance and Marketing by Business School São Paulo (BSP) in cooperation with the University of Toronto (UofT). He attended Entrepreneurship and Innovation at Anderson School of Management at University of California (UCLA).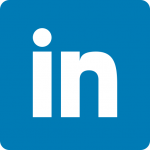 Senior Consultants
---
Carmello Moidim Junior
In the last 16 years, Mr. Moidin has been acting as General Manager of Shopping Centre, with emphasis on Planning and Coordination of administrative and operational activities, Prospecting for New Tenants, and Relations with current Operators.
Experience acquired in 25 years of operation in the Sales, Logistics and Distribution Areas, involving Strategic Commercial Planning, Contract Administration, Critical Analysis of Results, Negotiations, Support and Customer Service, working in Multinational and National Companies, having held Supervision and Management.
Experience in the Organization and Preparation of Manuals of Departmental Procedures of ISO 9000 and in Internal Audits.
Responsible for developing some key meters, applying the QOS techniques.
He has a Bachelor's degree in Business Administration from Faculdade Capital.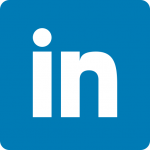 ---
Joaquim Lambert
Joaquim Lambert is an engineer with 25 years of experience dedicated to Automotive Marketing, with leadership roles in the Manufacturing, Sales, Procurement and Engineering departments.
In the last 15 years he has dedicated to the development of new business, local marketing and export (Asia, Europe, South America and North America), in the areas of Agriculture, Power Generation, Automotive, Machinery and Defense Industries in the private and government sectors.
He has great expertise in Powertrain Machining and Assembly Processes, Engineering and Application.
He holds a bachelor's degree in Production Engineering and Mechanical Engineering from FEI University, with a postgraduate degree in Automotive Business Management (FEI), a specialization in Marketing (ESPM), an MBA in Strategic Business Management (FGV), and attended the Sales Management Course at the University of Portsmouth, UK.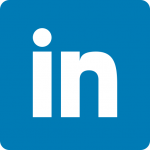 ---
Manoel Teixeira
Manoel Teixeira is an executive with 35 years' experience in Information Technology and has worked in many companies such as Transbrasil, Safra, Claro, Oi, Telefonica, Nextel and HP do Brazil. He has worked in many economic sectors: Transport, Financial, Telecommunications, Outsourcing and Education.
He has worked in most areas of Information Technology in different sizes companies and his expertise covers: sales and executive account, infrastructure and application management, architecture and governance management in large projects and complex ongoing environments in international and national companies in Brazil.
More than that, he has a solid international experience, which includes a large project during almost 3 years in Latin America being responsible for, among other services, the outsourcing massive printer for four countries.
During the last 7 years he has been dedicated to the outsourcing provider activities in the area of telecommunications, in the technical, commercial and executive position. Finally, he has also being working in the last 10 years as a college professor in Information Technology courses.
He holds a degree in Systems Analysis by Fatec/SP, master's in Computer Engineering by IPT and MBA in Business Management by FGV. He is fluent in English and Spanish languages.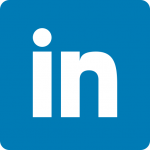 ---
Marcos Gregório
Marcos Gregório is an executive with over 20 years of professional experience, highlighting the last 10 years in enterprise management, with major focus on sales teams and technical staff. His experience includes leadership of multicultural and multidisciplinary teams due to his international experience in ASIA and LATAM countries as a business executive for IT products and solutions whose duties were the hiring, leadership and management of commercial and technical teams from diversed nationalities.
In his professional career some executive positions stand out, such as: Executive Vice-President, Executive Director and Commercial Director. Marcos also has passages thru multinational companies such as NTT DOCOMO, HPE (formerly EDS), Softtek, Sonda IT and Oracle.
Marcos is a Bachelor of Information Systems and certified in ITIL v3 Foundation, Service Delivery and IT Management (Strategy and Concepts), People Management (Motivation in Corporations), Project Management Techniques and Project Scope Management, Corporate Strategy ( Introduction to Strategic Management) and Marketing Management (Product, Brand, New Products and Services) by Fundação Getúlio Vargas (FGV) – Brazil.
Marcos also has full proficiency in the English and Spanish languages.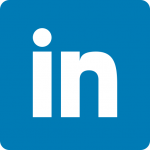 ---
Nilton Monteiro
Nilton Monteiro is a Senior Executive who has been working with cutting-edge technologies in the Financial, Telecom and IT segments for over 40 years, focusing on planning and development of systems. He has worked as Program Delivery, Services and Contracts of software and solutions, led heterogeneous teams of success in their passages in companies like Bradesco, TELESP, CPM, ABN ANRO Bank, TCS, Indra Company and BRQ Digital, among others.
He has solid experience in the management of multinational startups such as Banco Bancolombia, a project involving several countries (Brazil, Argentina, Uruguay and Colombia). He has also actively participated as a Senior Executive in companies as a Contracts and Services Manager for CEF.
Has worked both in the domestic and Latin American markets.
He holds a degree in Systems Analysis and Development from the UNIFIEO University Center.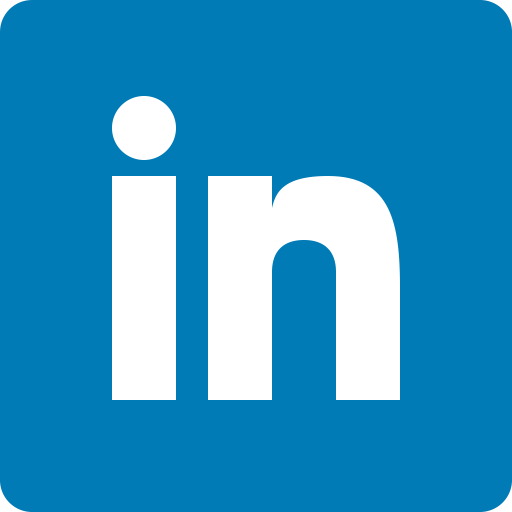 ---